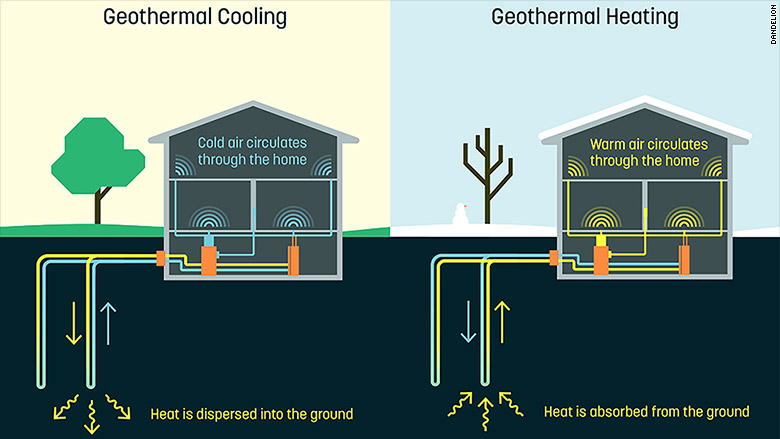 Credit CNN
Dandelion system to run $20K to $25K
A new startup called Dandelion, born from the secretive and futuristic lab "X" of Google's parent company Alphabet, says it will offer affordable geothermal heating and cooling systems to homeowners. . .
In the winter, water located inside the pipes absorbs heat from the earth. The pump then turns it into warm air. In the summer, the pump pulls warm air out of the home and the pipes disperse the heat back into the ground.
Dandelion's drill is fast and lean, allowing for only one or two deep holes a few inches wide.
http://money.cnn.com/2017/07/07/technol ... ended_pool