The "God-given vision" started out simply enough: build a 7-foot-tall cross on a mountain and invite people to meditate there with the Creator. Now, 20 years later, the cross will cost $5 million and rise nearly 200 feet once complete, making it the largest cross in the world.
http://www.huffingtonpost.com/2012/05/1 ... f=religion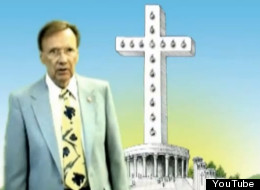 _________________
Check a fact before it becomes a fact.
The world is made for people who aren't cursed with self-awareness. -- Annie Savoy
Owner, CEO and Founder of
http://www.communitiesbound.com
Founder of
http://www.285bound.com
Colorado Native.