That's right- NIMBY.
Let the city have it's cruddy lifestyle. I work in it. But after work I come back to my cabin. I can't find the peace I desire in the city- so I live up here and want to keep it that way. Am I being too greedy?
I lived in Boulder for 4 years, and I lived in Lakewood for 6 years. I know what high density living is. I know what it's like to wake up and find 12 cars on my street that were broken into, had the windows smashed and anything of value stolen. I know what it's like to hear gunshots on the next block over in the middle of the night- every week. And they were not hunting for game!
I know what it sounds like to have sirens, garbage trucks, semi trucks, police cars around all the time- 24/7.
I just want to keep my environment from changing to Urban, and the Urban environment down the hill can develop into high density all it wants. It's too late for them. And by the way- that Urban environment is not affordable.
Check out the costs of rent (or mortgage), HOA fees, utilities, insurance, taxes etc. You will find it more expensive than living like I do. People living this way in the city are doomed to a life of recurring and rising costs. They are trapped in this way.
I have some of those costs too- but far less than in a high density situation, and more controllable.
Here are my neighbors now...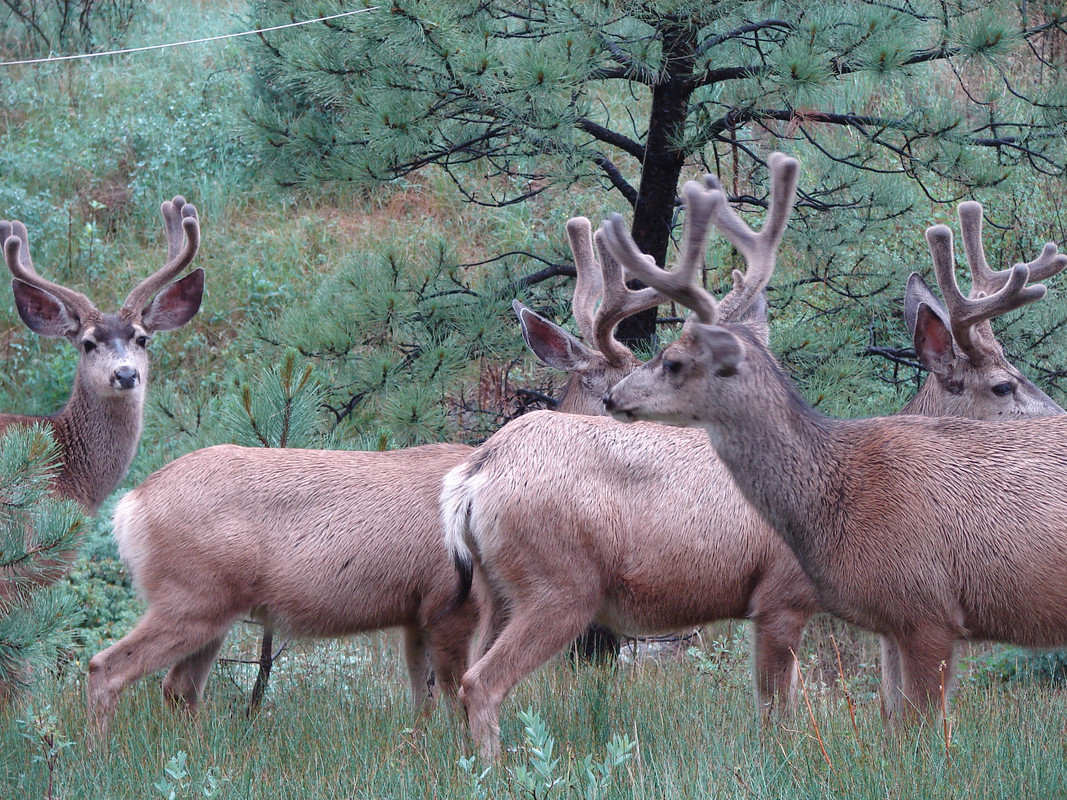 And this is my "nosy neighbor".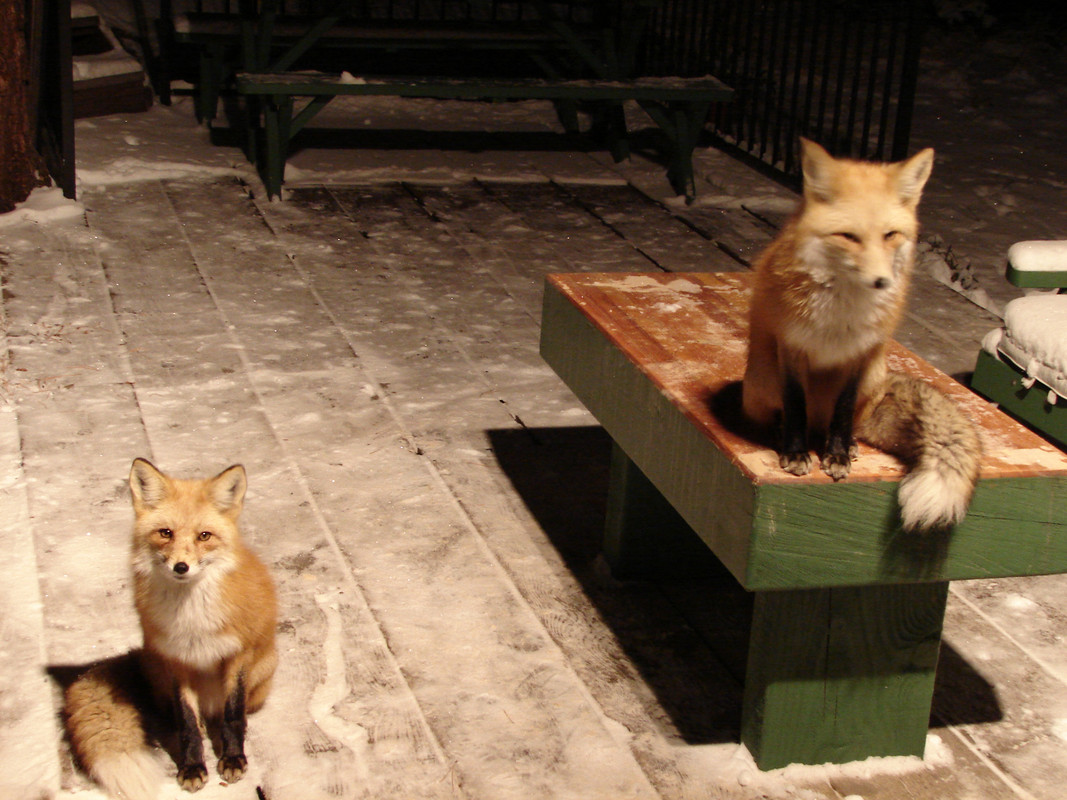 I asked all these guys if they want 5 story apartment buildings in Evergreen- They all said "No way Bud!"
Would you trade this for garbage trucks and sirens and the flashing lights of city life? Not me.