Buchanan Park Rec Center improvements would include the addition of a three-court gymnasium with elevated walk-jog track, expanded fitness class space, additional parking and base facility upgrades. See Proposal sheet below.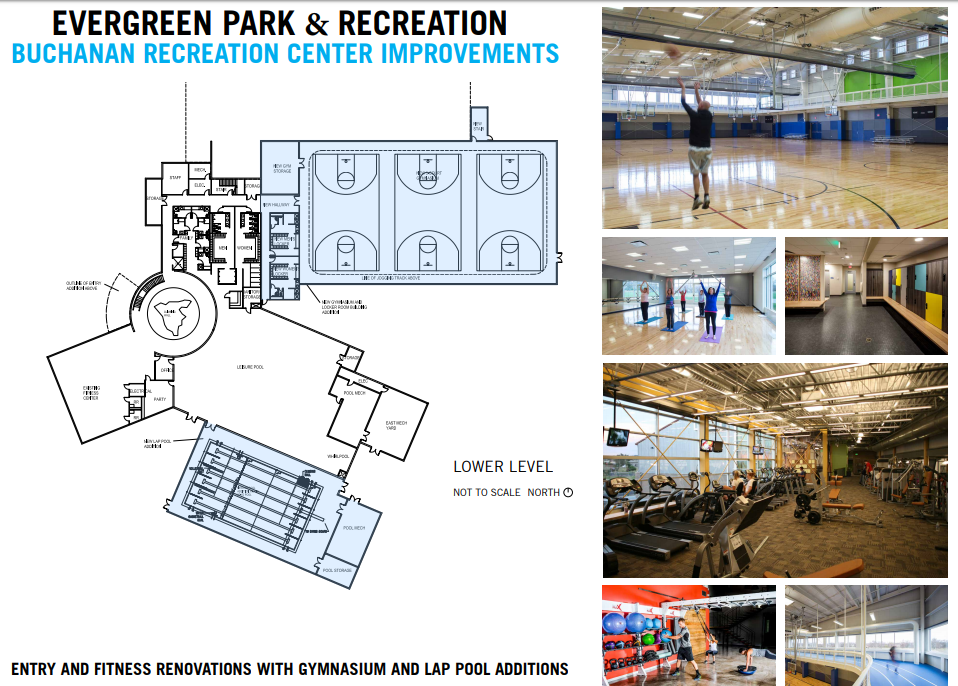 The EPRD Board make a final decision on whether to move forward in placing the bond and mill levy proposals on the November 2018 ballot at
the August 21st board meeting.
Additional information regarding the current bond and mill levy proposals being considered is available on the District's
website at
www.evergreenrecreation.com
, including informational mailers, an aquatics matrix used by the CTF to
evaluate pool options, details regarding estimated operations and maintenance costs and projected revenues tied to the
proposed capital improvements, and additional details regarding the mail survey results.