13 year-old Bennett Russell caught a 40 inch long tiger muskie in Evergreen Lake last Friday. It isn't the largest fish ever reeled in at Evergreen Lake, but it's close.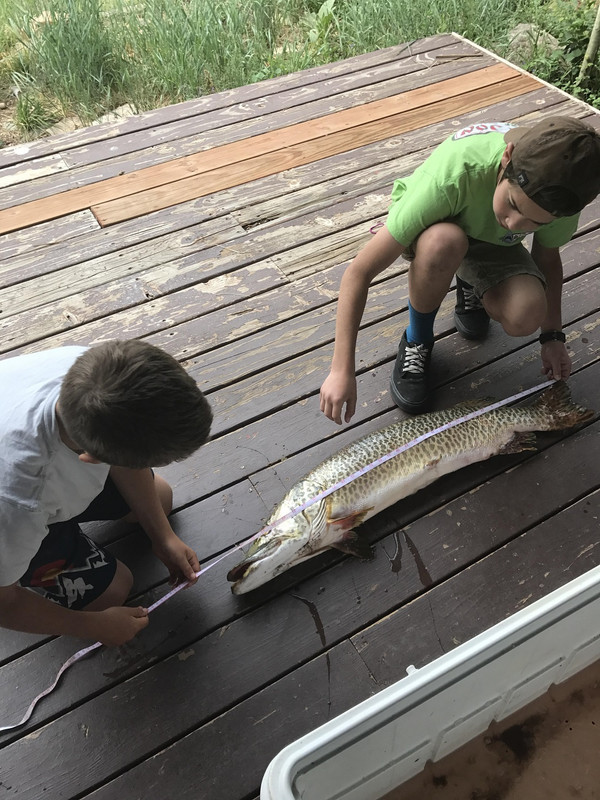 Credit kdvr.com
"We've been trying to get one of these for a really long time," Russell said.
His 5th grade friend, Austin Jeffries, was there to assist with the net.
https://kdvr.com/2018/06/25/13-year-old ... reen-lake/